Optimization of the engine management system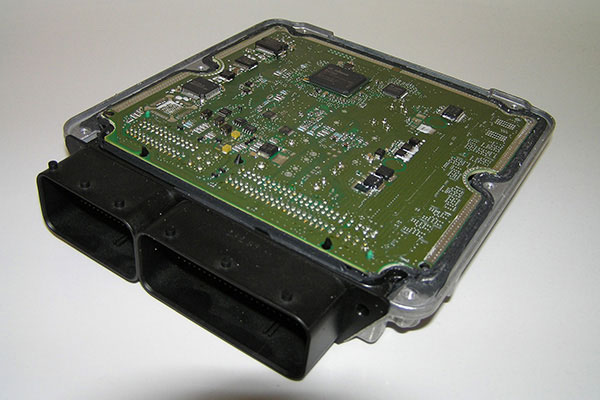 Depending on the power level and the parts inj use, the engine management be adjusted to acchieve the best possible performance.
The adjustment is done specifically for your car at a motor power testing.
Upon request, we upgrade your gearbox software too.
For several power levels a technical control board certificate is possible.
Oil cooler with higher efficiency and more capacity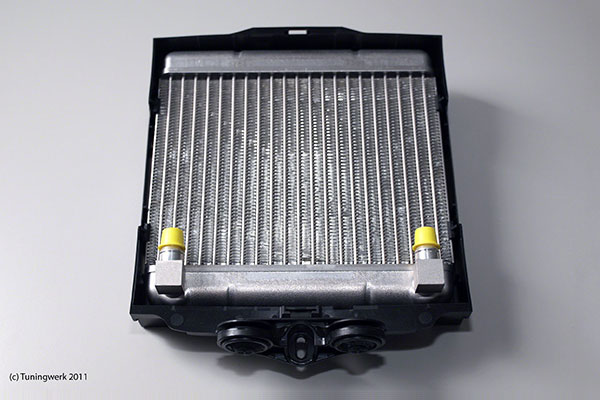 By using this cooler stability for high power stages is greatly increased.
The air duct has to be altered too.
Pipes and other needed materials are being provided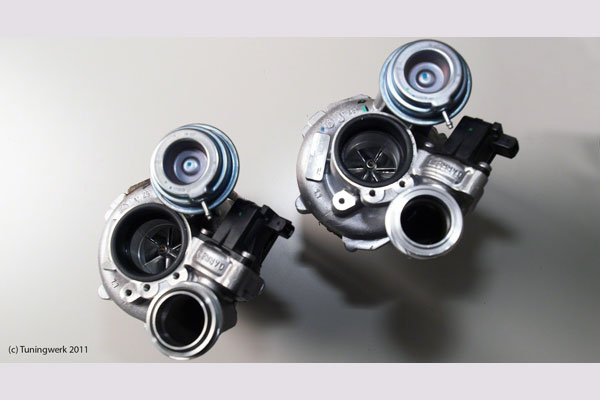 Tailor made compressor wheels depending on the power stage you want Exhaust gas opimized
Ball bearing versions are available
Needed for high power stages.
Modified compressor and turbine wheels, optimized bearings and reprofiled new wheels.
Retrofitted to use original lines and place.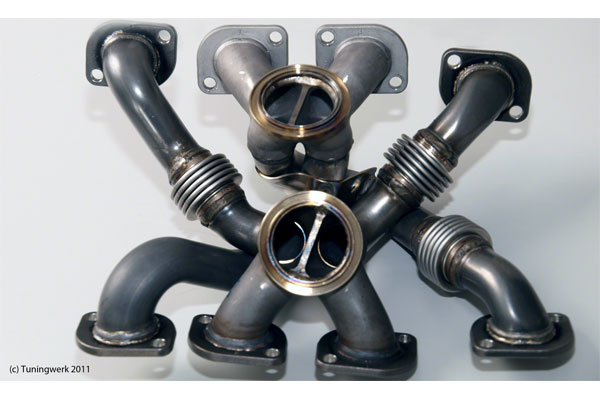 Considerable performance enhancement of up to 90 bhp
Greatly reduces exhaust back pressure
Expansion elements are integrated as they are with the stock parts.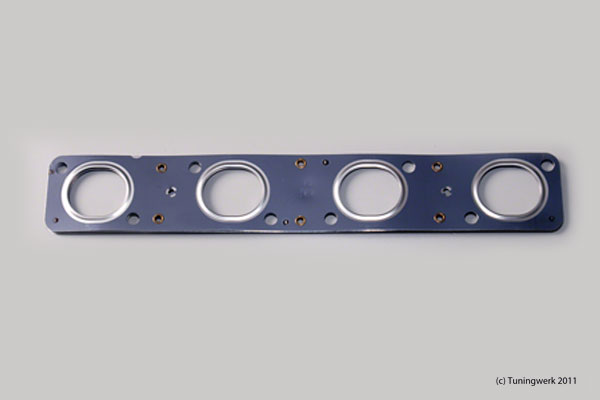 optimized cylinder-head gasket for s63 engines
Limited slip differential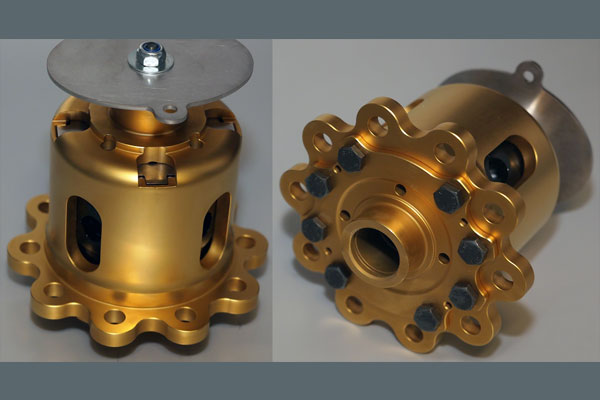 Limited slip differential with up to 90% lock, customized versions upon
Chrom Blenden für Endschalldämpfer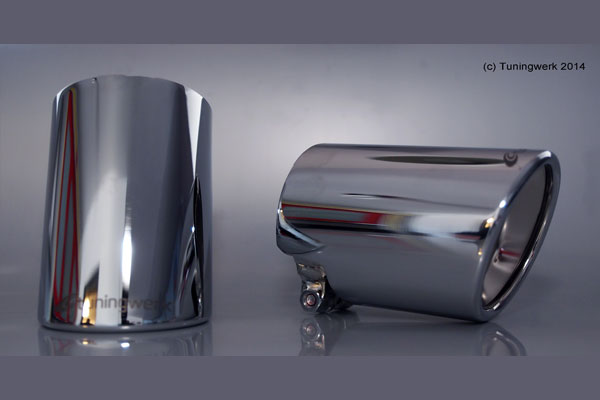 Chrom Blenden für Endschalldämpfer
High Performance Katalysatoren N/S63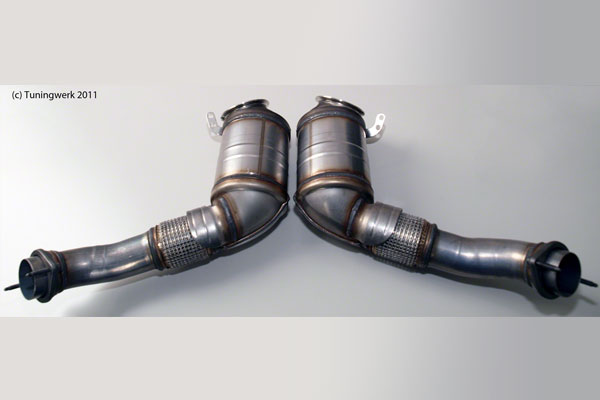 Geänderte Beschichtung der Katalysatoreneinsätze
Verringerung des Abgasgegendrucks
Absenken der Temperaturen im Motorinnenraum
TüV im Gegensatz zu Katersatzrohren oder Rennkats u.U. möglich
Ersatzrohre zum Austausch für die Serienkats N/S63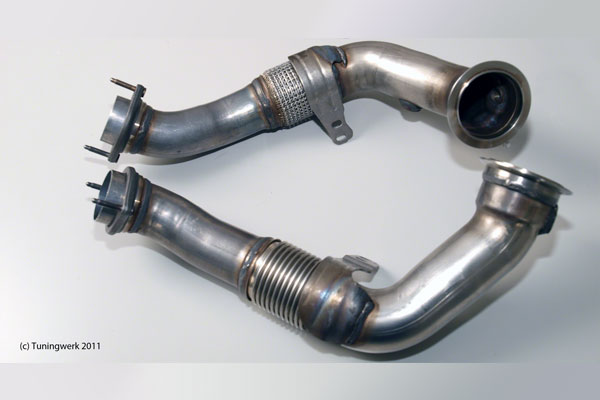 Optimierte Abgasführung
Leistungssteigerung (Lambdasteuerung beachten!)
Hohe Leistungsstufen auch für Rennsport möglich
Starke Absenkung der Temperaturen im Motorraum
Da kein Kateinsatz vorhanden, kein TüV oder Betrieb auf öffentlichen Straßen möglich.
Bei Export darauf achten, dass Nachkats vorhanden sind oder verbaut werden.
High performance exhaust system S63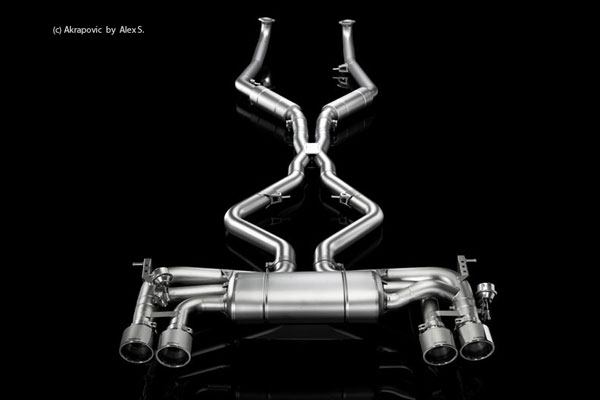 Weight reduction due to titanium being used.
Improvement in terms of performance and emotion.
M5 / M6 F-Serie Stahlflexbremsleitungen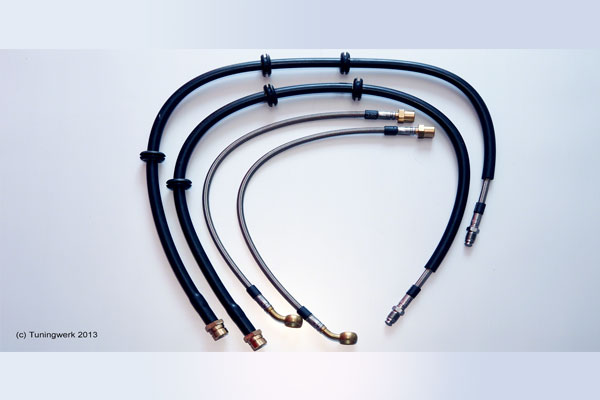 Stahlflexleitugnen für M5/M6 F-Serie.
Mit TüV.
Bremsscheiben Upgrade Vorderachse für M5/M6 F1X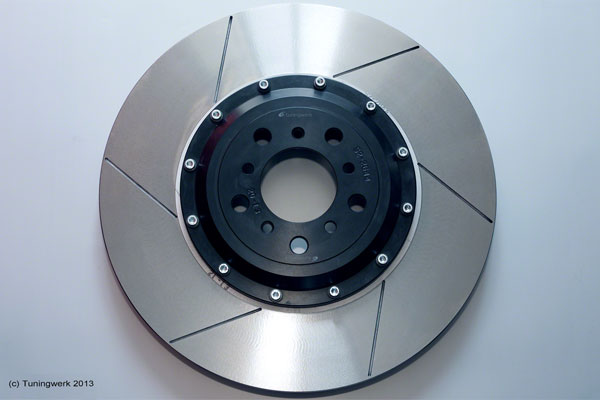 Deutlich höhere Temperaturaufnahme
Besserer Reibwert
Auch für den Track Day geeignet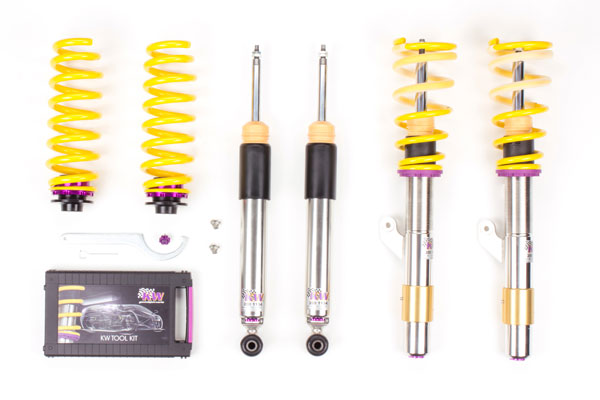 – adjustable rebound and compression settings
– stainless steel "inox-line" technology
– fully adjustable lowering
– TÜV-geprüfter Verstellbereich
– high quality components for increased durability
– 16 clicks to set compression
– 12 clicks to set rebound
– unique, independent damping action
KW competition 3-way adjustable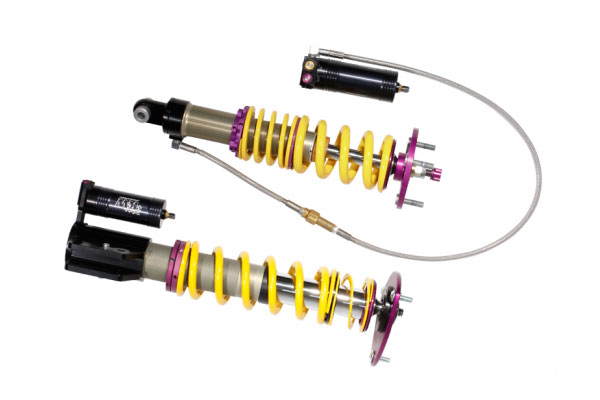 KW 3-way adjustable racing suspensions are designed for professional systems are based upon a mono-tube damping construction with a separate compression reservoir.
The 3-way allows for nearly any adjustment possibility.
As an additional benefit, the compression reservoir can be mounted seperately, much easier accessible and setup changes faster.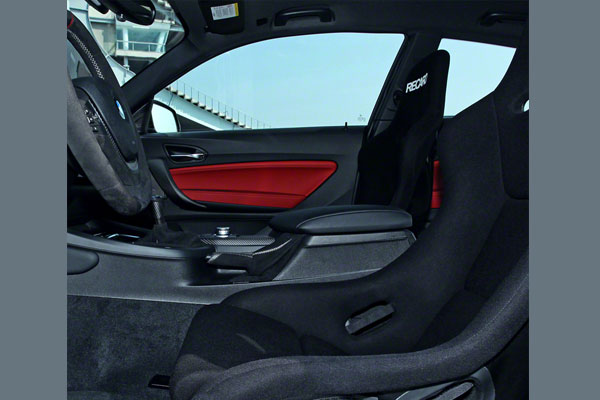 Whether you want to individualize your existing leather trim, or replace with leather, we cater to your needs.
Just ask us.
Enhanced instrument combo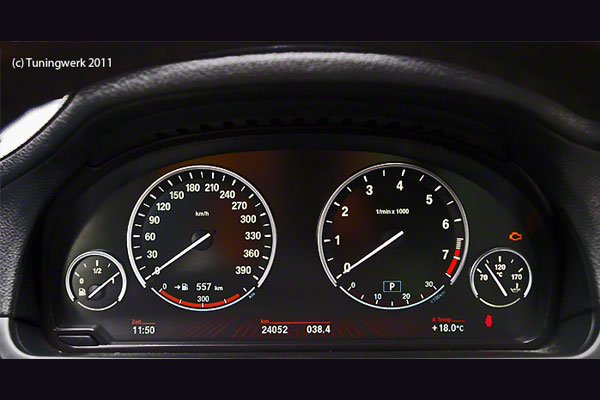 Necessary to keep the car road legal, once V-Max limitation has been disabled.
Individualisation and various colors available upon request.
Recaro PolePosition – Tuningwerk Edition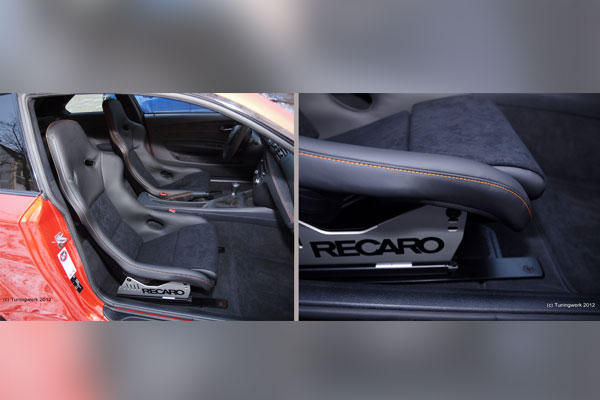 These seats are a Tuningwerk special edition of the very popular Recaro featuring orange stitching and a leather / alcantara trim.
Optional Tuningwerk seatrails lower the seating position making for optimized while sheding some addtional weight.
Recaro PolePosition carbon fibre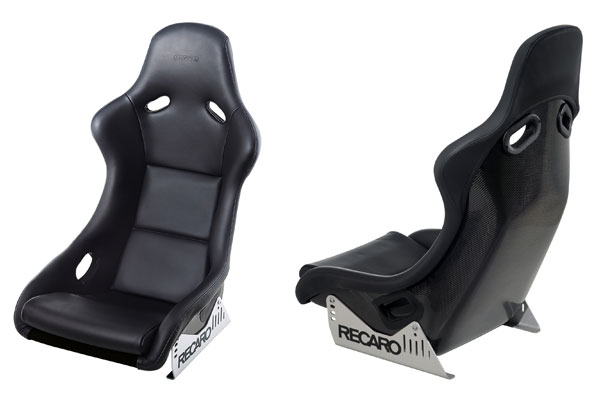 The popular Recaro PolePosition seats featuring carbon fibre backcovers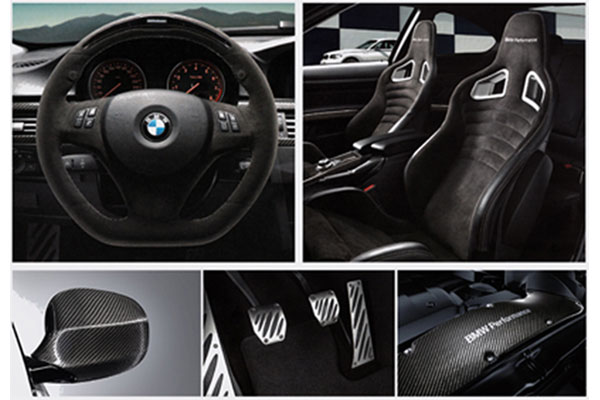 We offer the complete BMW performance product range. We look forward to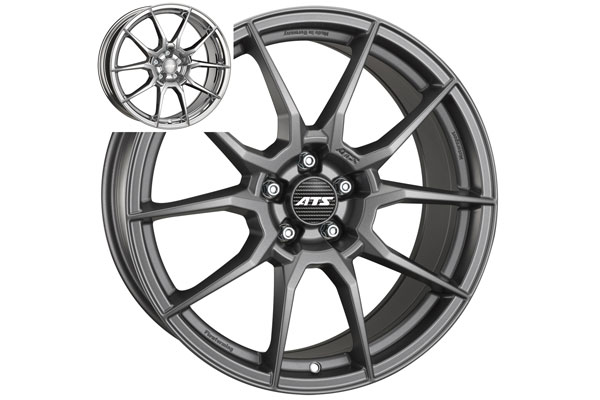 Ceramic polished.
Various sizes available!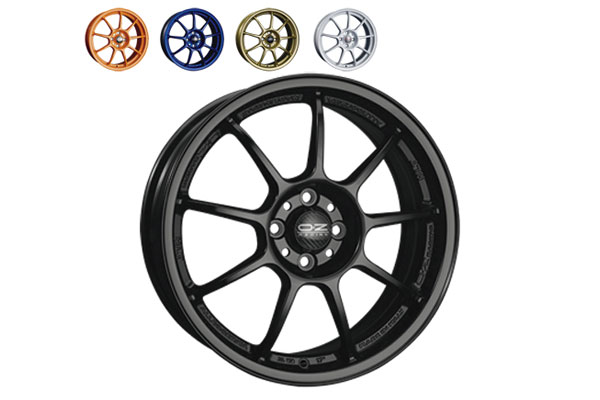 Available in many colors like: titanium tech, matt graphite, matt black, orange, matt red, matt blue.
Various sizes upon request!